VoIP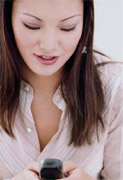 With most major U.S. service providers in widespread deployment, the Voice over IP (VoIP) market will continue to surge over the next few years. Many analysts believe that as consumers better understand the technology and its many benefits—such as receiving home phone calls wherever they are via a simple, portable media terminal adapter (MTA) or IP phone, picking up messages from any phone or computer anytime, or sending a voice mail to a friend via email—they will sign up in droves. And for those not instantly attracted to the convenience and portability of VoIP, the reasonable prices and the allure of having one bill for triple play services will be the deciding factors.
In the enterprise, VoIP has been used as a cost-cutting measure for several years. It is expected to become even more cost-competitive as larger VoIP providers, including the telecommunications giants, squeeze smaller providers out of the lucrative enterprise market. Required services now include enterprise-level voice mail, automatically answered calls, conference call bridge service, music-on-hold, three-digit dialing, portability, and a variety of local, national and international bundled calling plans.
Overall, VoIP equipment technology has matured, meaning all expected services are now provided as well as new IP-based innovations. This technology is now perceived as reliable and capable of providing the "5-9s" quality that traditional technology did, which continues to be a major factor in the time to mass-market adoption.
What does this mean if you're a service provider? Clearly, the need to support more and better services at lower costs is critical. You will undoubtedly choose the gateway OEM that produces the most feature rich product. What does this mean if you're an equipment OEM selling to service providers? The right chip solution may make the difference in your success, so whether you require a service providers/enterprise or consumer/SOHO solution, Centillium is the answer. Our award-winning VoIP ICs are among the lowest-power, highest-density chips on the market, carrying up to 1,000 VoIP channels on a single chip. Our highly sophisticated architectures "future-proof" your designs - allowing for easy software-based upgrades to new bandwidth intensive features your customers will require in the future. And no other company can match our highly scalable, efficient and low-cost systems.
For more information, visit our Entropia™ (for service provider/enterprise solutions) product pages. Visit our Atlanta™ and Voice Services Platform™ (for consumer/SOHO solutions).